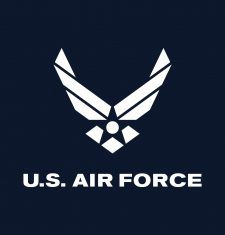 George Chester
Judge Advocate General
I enlisted in the Air Force in 1985 and entered the Security Police career field (now known as Security Forces). After basic training and police academy training at Lackland AFB, TX, I was stationed at Loring AFB, ME, working with B-52s and nuclear weapons. I was then sent to Howard AFB, Panama, where I was stationed for the next 3 years. While stationed in Panama, I was a fire team leader during Operation Just Cause, receiving the Armed Forces Expeditionary Medal. In 1990, I left active duty and transferred to the PAANG. In 1990, I was called to active duty when the Gulf War started but stayed stateside and was released after only a couple months. After the 9/11 terrorist attacks, I was once again called back to active duty and spent almost the next 2 years deploying worldwide, defending US resources as a Security Flight Chief. During that time, I was the recipient of several awards, including a bronze service star for the Armed Forces Expeditionary Medal, the Southwest Asia Service Medal with bronze service star, the GWOT Service Medal, the AF Expeditionary Medal with gold border, and the AF Expeditionary Medal, to name a few. I retired as an E7 / MSGT from the PAANG in 2009 with over 20 years of Active and Guard Service.
As a civilian, I moved to this area in the early 90s and became a Special Deputy with the US Marshal's Service. In November 1994, I went to work with the Metropolitan Police Dept. in Washington, DC, where I still work today. I am currently assigned to the First District as a mountain bike patrol officer.
In my spare time, I spend a lot of time running and training for my next marathon or endurance event (currently the Atlantic City Marathon in October). I am also a season ticket holder to the Washington Wizards and try to attend as many games as I can. I live within walking distance of the Post on Crawford Drive with "wife" Karen Fowler plus an awesome dog and a not-so-awesome cat.